Welcome to the VAES Library
Mission Statement:
The purpose of the Van Alstyne Elementary School Library is to provide the resources and atmosphere necessary for the development of emergent readers. Our passion is to promote the love of reading as children learn to read.
Library Staff
: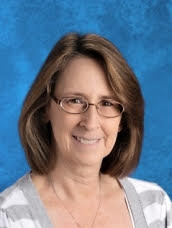 Hello! My name is Cindy Gallaher, and I am the librarian at VAES. This is my second year in VAISD, and I look forward to spending time with our students and helping them find books they will enjoy reading. I grew up in Kansas and have been in Texas for six years. Before moving here, I spent six years as an elementary school library aide. I love to read all kinds of books, but my favorite genres are mysteries and animals. It is a win-win when I find a book that is a mystery involving animals. My husband, Steve, and I have a daughter, Katie, who has a passion for helping and working with animals. Rounding out
our family is our dog, Shelby, who loves to be included in everything we do.